The Tulsa Youth Rowing Association started their spring campaign in fine fashion at the Heart of Texas regatta in Austin, TX this past weekend. The regatta featured racing over 1000m and there were 30 clubs from across the region in attendance. TYRA represented Tulsa very well and turned in some competitive finishes. The team won a silver medal in the men's junior lightweight fours and another silver medal in the women's junior lightweight fours as well as other strong finishes in the finals.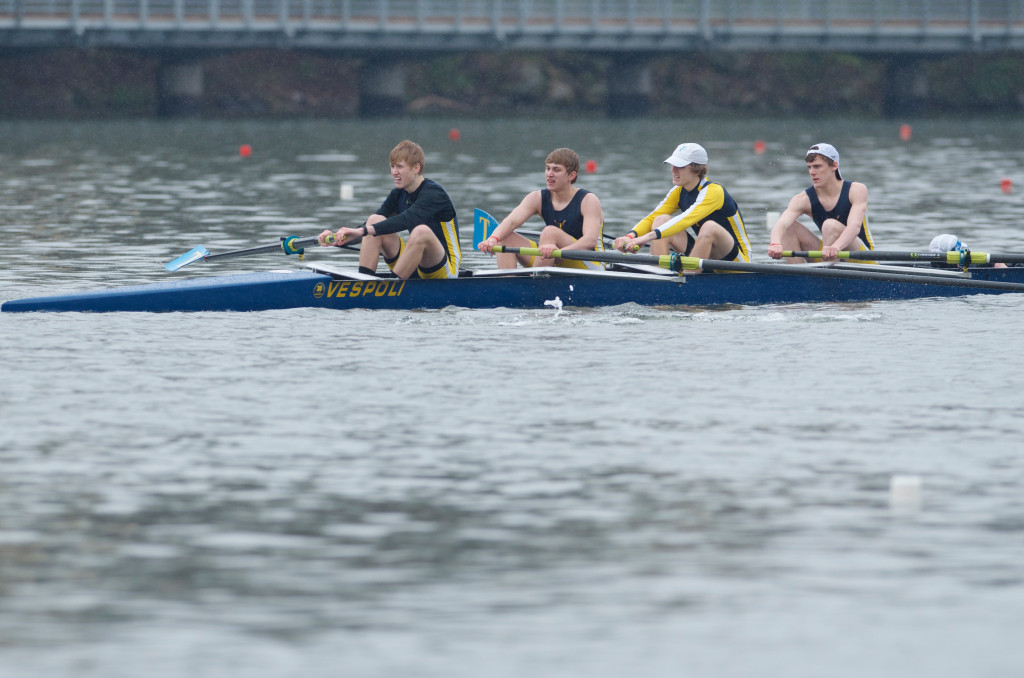 The four of Chase Antonacci (Cascia), Aaron Pohl (Holland Hall), Dalton Hammond (Bishop Kelly), Garrett Allan (Union) and Jack Sadler (BTW) rowed a very strong race on Saturday to finish in second in the men's junior lightweight fours. The girls team where equally well represented as the girl's varsity lightweight four won the silver. The line up for that crew was Micah Gibbons (Metro), Erin Arthur (Bishop Kelley), Megan Nichols (Cascia) Hannah Johannsson (Jenks) and Olivia Seely (BTW).
Throughout the weekend the club had some terrific performances with many crews making finals. These included 4th place and 6th place finishes in the men's junior four. A fourth place finish in the men's recreational singles, 4th place in the men's lightweight single, 5th place in the women's junior varsity eights, 5th in the women's varsity single and 6th in the women's junior novice eights.
"This performance has really motivated our team to train for Central Districts our nationals qualifier in May", said Head Coach Neil Bergenroth.
The Tulsa Youth Rowing Association will be running summer camps in the month of June for 8th grade and high school athletes looking to try the sport for the first time. For more information on the summer camps, please visit the club's website at www.okrowing.org or contact Head Coach Neil Bergenroth directly at coachb@okrowing.org.