On May 2nd and 3rd the Tulsa Youth Rowing Association competed at the USRowing Central District Youth Rowing Championships in Oklahoma City. Rose Stewart-Maddox (Booker T. Washington) rowed to a silver medal place in the girls under 17 single. In addition, the club won the bronze medal in the boys lightweight fours and earned an invite to Youth Nationals next month in Sarasota, FL.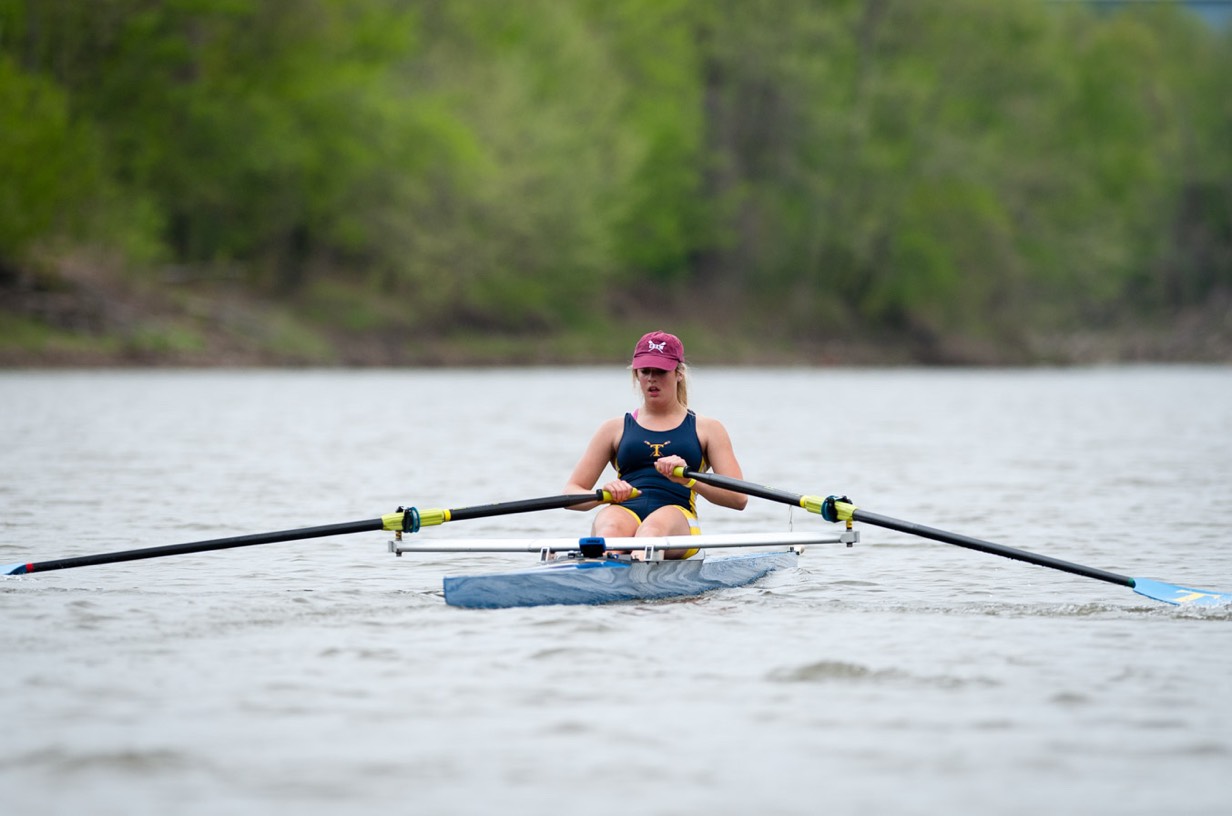 Boys Varsity Coach Micah Hartwell is extremely pleased – "It's exciting that we have a crew competing in Nationals for the fourth consecutive year – as long as I've been there. Micah added, "the club will miss its seniors. Our senior rowers have made a lasting impact on the culture of the program that I hope continues for years to come."
Garrett Allan, a Union student and bow seat of the lightweight four, experienced a motocross accident five years ago. He suffered a concussion and also had multiple bones that were broken. Doctors told him that he could never play another sport that could result in a concussion. After recovering form the accident, Garrett found out about the Tulsa Youth Rowing Association and started to compete with the club as an eight grader. Allan started in the coxswain position but as he grew he became to heavy for the position and started to row in the boat full time. After four years of training, he has reached the top levels of competition in the sport and has the chance to represent Tulsa at USRowing Youth Nationals.
"After my motocross wreck I found it very hard to let my favorite sport go, let alone look for a new one. When my mom first told me about rowing, I was very hesitant but soon found out that this sport would change my life in more ways than one. I went from practicing two or three times a week, to practicing 6 days out of the week, which has more than helped me understand the importance of commitment. Throughout my 4 years of rowing, with the guidance of the amazing TYRA coaches, I have learned discipline and the ability to push myself farther than I ever thought I could to attain the goals I have set for myself," said Allan of his achievements at the club.
The lineup for the boys LWT 4+ competing in Youth Nationals is: Chase Antonacci (Cascia Hall), Dalton Hammond (Bishop Kelley), Aaron Pohl (Holland Hall), Garrett Allan (Union), and Jack Sadler (Booker T. Washington).
USRowing Youth Nationals takes place in Sarasota, FL June 12-14, 2015.